Vaishagav – Super singer biography, Date of Birth, Wiki, Songs, Images, Native
Vaishagav is a male contestant she is one of the top 2o contestant in super singer season 7, his native is Kerala. Super singer show will get contestant from all over other states. In the Introduction round, sang the good song  from Movie Salangai Oli song name  "Nadha Vinodangal" along with Sowjanya and Shivangi.
To vote for Vaishagav super singer vote check here.
Vaishagav is selected in the team of judges Benny and Swetha team.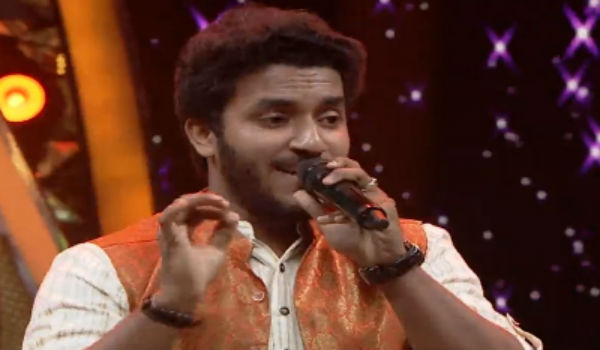 List of rounds Vaishagav participated in super singer
First Round – Vaishagav sang the good song  from Movie Run  song name  "Poi Solla Kudathu Kadhali".
Duet Challenge – In the Duet challenge round Vaishagav Sang  melody song "Pookal Pookum Tharunam" from the vintage movie Madhrasapattinam along with other super singer contestant Ex-doctor punya from london. He got noticed from this song and acting performance.
Solo Round –  Vaishagav Sang the legend A.R. Rahman Melody  "Thom Karuvil Irunthom" from the flim Star. Vaishagav lost the Solo Competition Round against other super singer co-contestant Yogi.
Devotional Round challenge – She Sung the Lord Vishnu Song is  Thirupaar Kadalil Palli Kondaayae Sriman Narayana Anbu". In this devotional Battle, Vaishagav won against contestant Lakshmi Guna.
Super singer season 7 based on public voting Vaishagav last votes from public is 1031850.
Biography, native, dob, personal details of this contestant check out here.
Vaishagav images – Super singer contestant season 3