Super Singer – Champion of Champions
Super Singer Champion Of Champions will feature tough rivalry among the super singer's champions title winner. The television series will star charismatic singer singing in a mesmerizing way. This singing reality show on television will be a delight to music lover. Further details about the Super Singer Champion Start Date, Host, Judges, Program, Contestants list can be found here.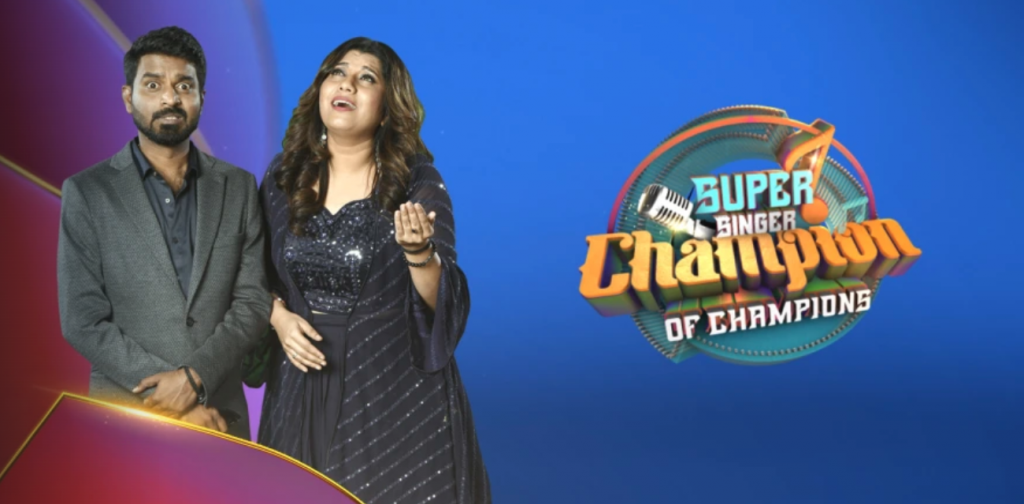 Super Singer Champion Of Champions Judges
The judging panel for this show will include Shankar Mahadevan, Benny Dayal, Swetga, Chithra, Anuradha Sriram, Unni Krishnan, Nakul Jaidev, Kalpana and many others. The singing reality television show will be presented by Priyanka Deshpande and Ma Ka Pa Anand, the anchor.
Super singer Champion contestants
These are the top 12 Vijay tv Super singer Champion season 1 contestants. This season contestants are title winners or runner of previous seasons. Judjes say its a tough competion to choose for elimantion and will be availabe for public voting.
Name
Information
Elimination Status
Last votes
Vote For Senthil Ganesh
Season 7 Contestant
Title Winner
Vote For Rajalakshmi
Season 7 Contestant
Runner
Vote for Sakthi
Season 7 Contestant
Vote For Malvika
Vote For Haripriya
Vote For Diwakar
Vote For Santosh
Vote For Pravin
Vote For Srinisha
Vote For Manoj Kumar
Vote for Ajay
Vote for Shivaangi
Season 7 Contestant
Vote for Vikaram
Season 7 Contestant
Vote for Saicharan
Vote for Shivaangi
Season 7 Contestant
Vote for Shivaangi
Super Singer Champion Timing details
Show Name : Super Singer Champion of Champion
Channel : Vijay tv
Season : 1
Time : Saturday and sunday 9.00 pm to 10.30 pm
Language : Tamil
Category : Singing & Reality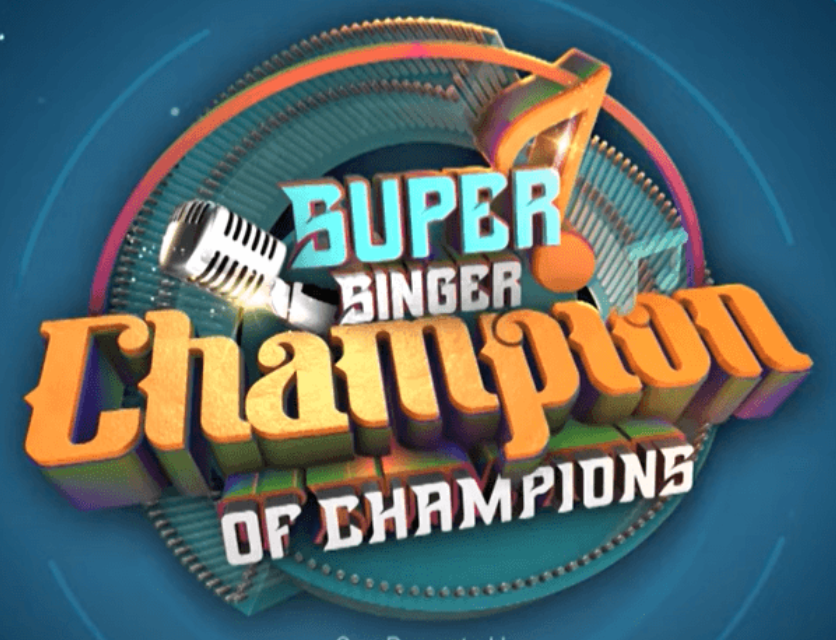 How to vote Vote Super singer Champion
Once the elimniation process started public can start vote to their favourite constestants and save from elimination. Public can vote super singer vote or hotstar voting or google search voting.