Week 1 – Super singer Contestant Introduction Round
Round 1: Introduction of the Top 20 super singer season 7 contestants. Fresh contestants are trying to impress the super singer judges in their debut performance.
Week 2 – Team Selection Round Among contestants
Round 2 : Super singer contestant will sing their songs based on their performance, judges will choose their teammates. The judges will train the team mates on every week.
Rules and Conditions For team selection
1.Teams will be divided into two teams by judges one is Benny and Swetha Other is Anuradha and Unnikrishnan.
2.Judges should press the buzzer to select the contestant
3.If Both team like the contestants, then the super singer contestant has to choose the team.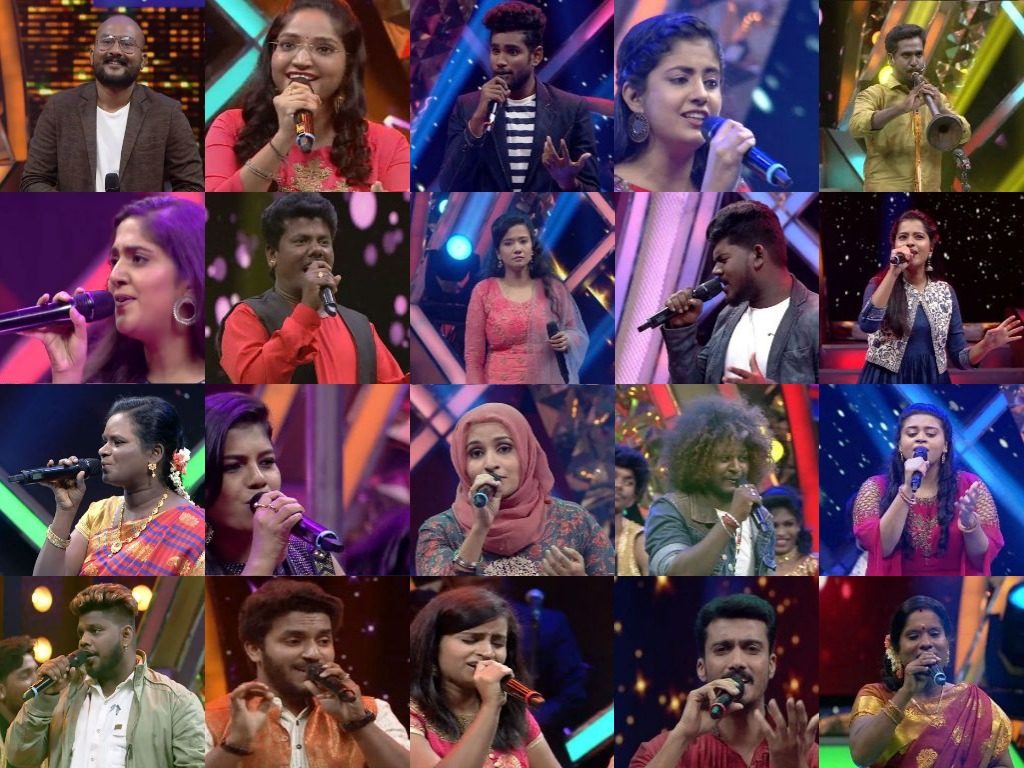 Check Out here For Full Super singer vote Contestants.
Week 3 – Duet Challenge round within contestants
Round 3: One contestant from Team A – Benny and Swetha and other contestant from Team B – Anurasha and Unnikirshnan has to face and sing each other.
Winner will be in safe zone and the runner will be in danzer zone, who has to face super singer vote public voting options.

Week 3 Best performance – Shivangi and Murugan
Week 4 – Nerukku Ner – Solo performance Round
Round 4: Super singer Contestants has to battle as a solo performance with other all contestants, Winner will be in Safe zone and the runner will be Danzer Zone.

One Contestant From Team and Team B in danzer zone has to face Online voting. Vote Your Favorite contestant on super singer vote.

Best performer of the Week : Punya
Best Entertainer Of the Week : Gautham
Week 5 – Devotional Round (Pakthi Padalgal)
Round 5 : Each Contestant has to sing a devotional songs and a battle with others, rules will be similar to solo competition rounds.

Best Performer of Week – Murugan
Week 6 – Super singer Contestants Getup Round
Round 6 : Contestant has to wear some getups from movie and should sing a song based on the Getups they are wearing.

Best performer of the Week : Roshini
Best Entertainer Of the Week : Punya