The final week of the Super Singer 7 has started and the winner will be announced on November 10, 2019. The five singers ' fans and supporters vote online for their favored contestants and are eager to know who is going to win Super Singer 7.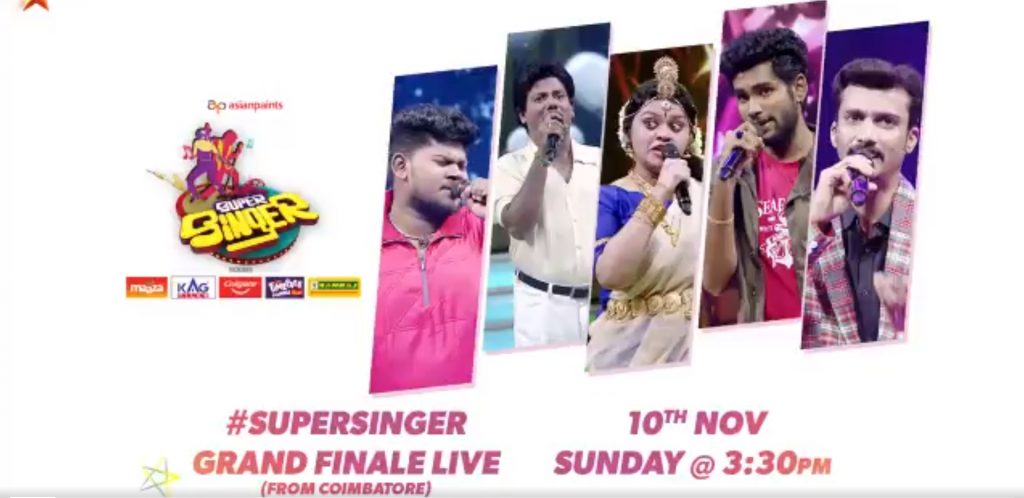 Murugan is currently leading the vote with 35% and Sam Vishal is number 2 with 33%. The other contestants give the audience their best to vote. Super singer vote Vote for your favorite contestant if you like a contestant performance. You can send a contestant up to 50 votes.
Murugan, Sam Vishal ,Gowtham, Punya and Vikram are the finale battle for the Super Singer Season 7 trophy and prize money of worth 50 Lakhs Home and runner up will get 25 lakhs worth jewels.
Murugan leads the vote count of – 1587520, according to the Super Singer 7 poll, and he's a warm favorite to win Super Singer Season 7.
Sam Vishal stands with 30% of votes in the second position.
Detailed Results are here – Super Singer Vote Result