Super Singer Junior Season 7 – Contestants, Images, Details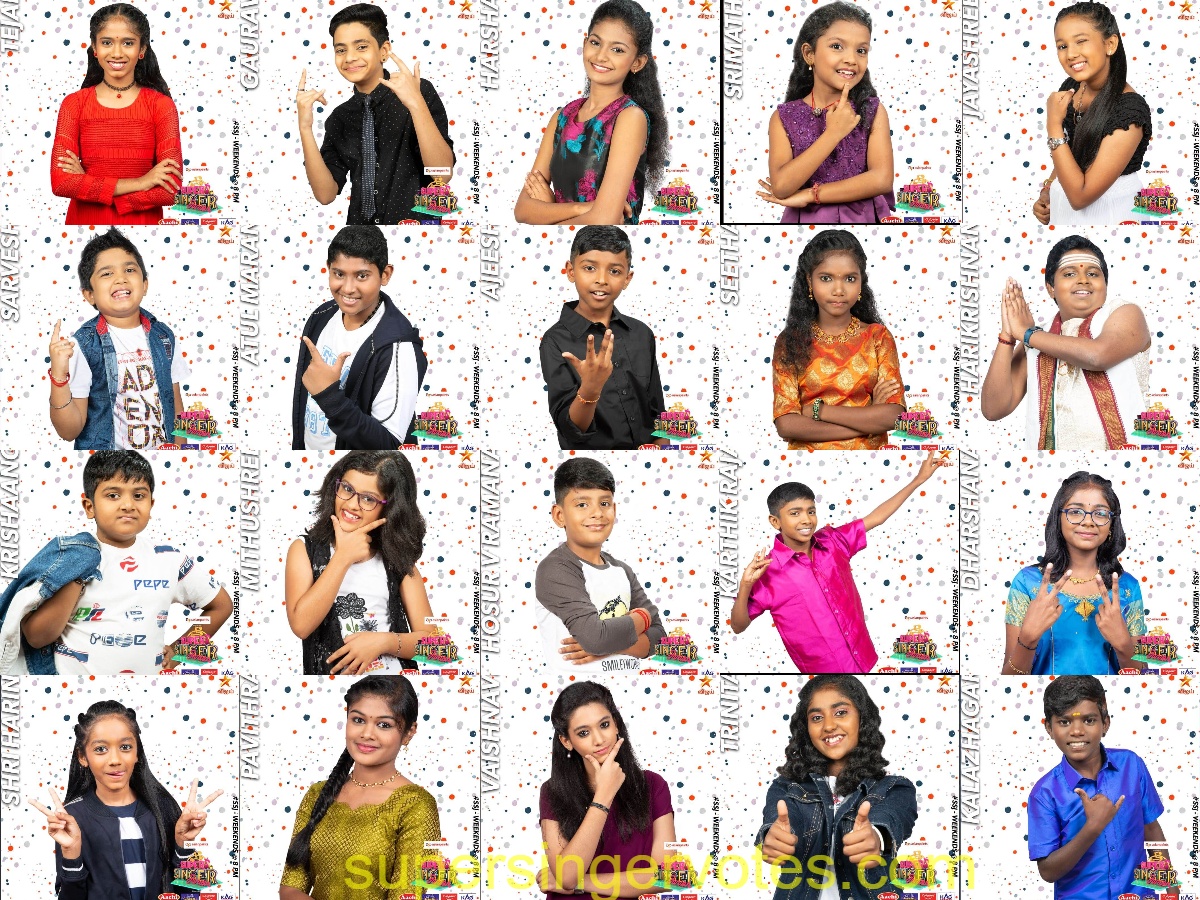 The 7th Super Singer junior will be launched at 8:00 PM on February 22, 2020. Judges will select the top 20 children and play with each other to win season 7 awards.
Vijay TV conducted the Tamil Nadu auditions to find the best voice from 6 to 15 years. Super Singers previous title Winners like Priyanka, Aajeedh, Alka Ajith, Spoorthi, Preethika, and Rithik have already been given this series. The deserving talents mark the music industry besides the champion.
Check out below top 20 contestants for Super Singer Junior 7
Ajeesh, Atul Maran, Dharshana, Gaurav, Hari krishanan, Harsha, Housr v Ramana, Jayasree, Kalazhagar, Karthik Raja, Krishaang, mithusree, Pavithra, Sarvesh, Seetha, Shri Harini, Srimathi, Tejal, Trinita, Vaishnavi
[foogallery id="1879″]